In 1927, Teshigahara Sōfu (勅使河原蒼風 1900–1979) decided to open his own ikebana school under the name Sōgetsu-ryū. He had already joined the circle of those young masters who wanted to break with the old traditions and seek new ways within the framework of their modern outlook on life. Jiyūka (free style) emerged from moribana, the arrangement in shallow bowls and vases that exudes more freshness and naturalness compared to the earlier styles. Teshigahara Sōfu devoted all his skill and his strong, dynamic personality to this art movement. He used previously unknown materials and applied new techniques. After the Pacific War, this avant-garde ikebana experienced a great upswing.
From 1980, his son Teshigahara Hiroshi (勅使河原宏 1927–2001), a famous sculptor and film producer, took over the management of the school until he passed away.
His daughter Teshigahara Akane (第四代家元勅使河原茜) succeeded him as the 4th Iemoto.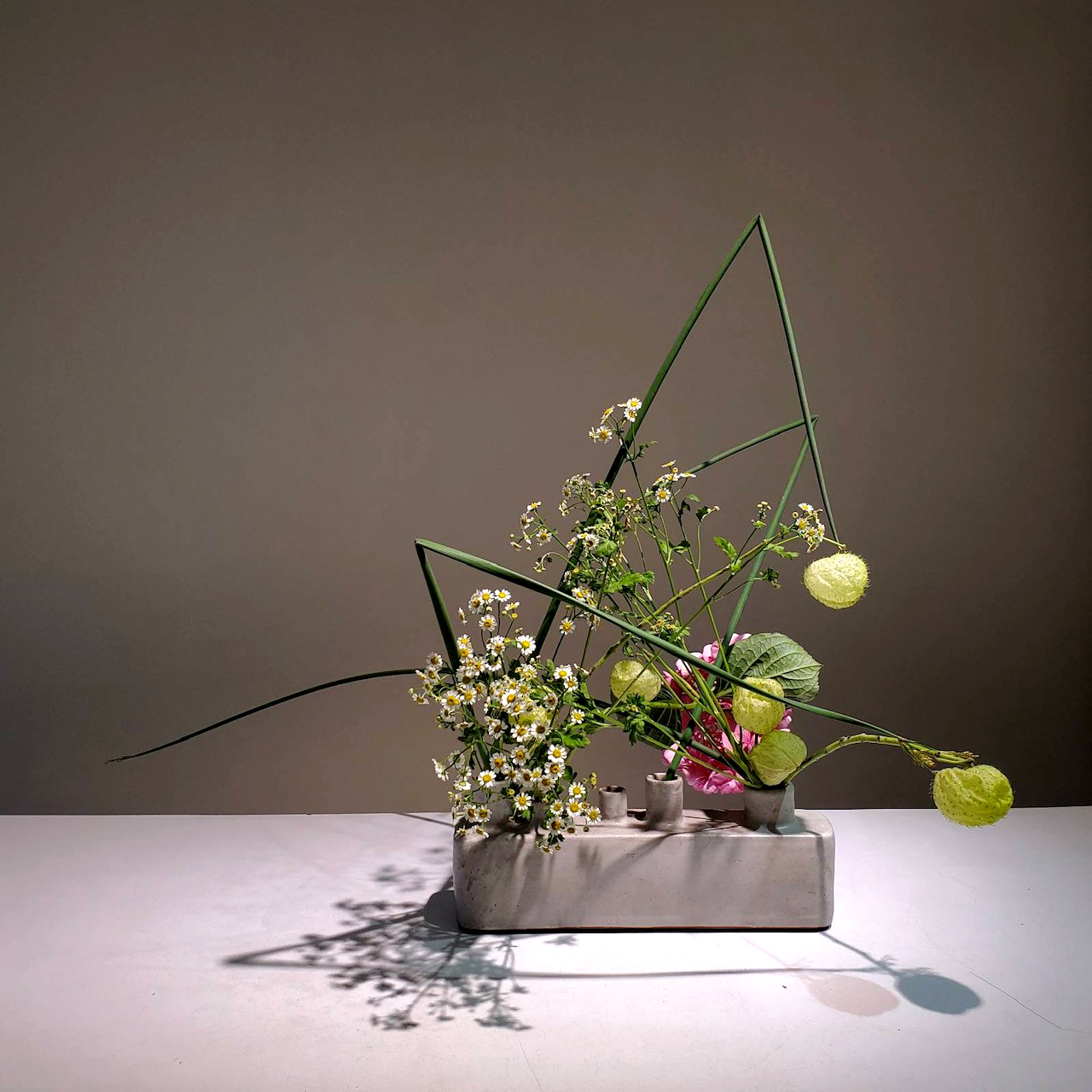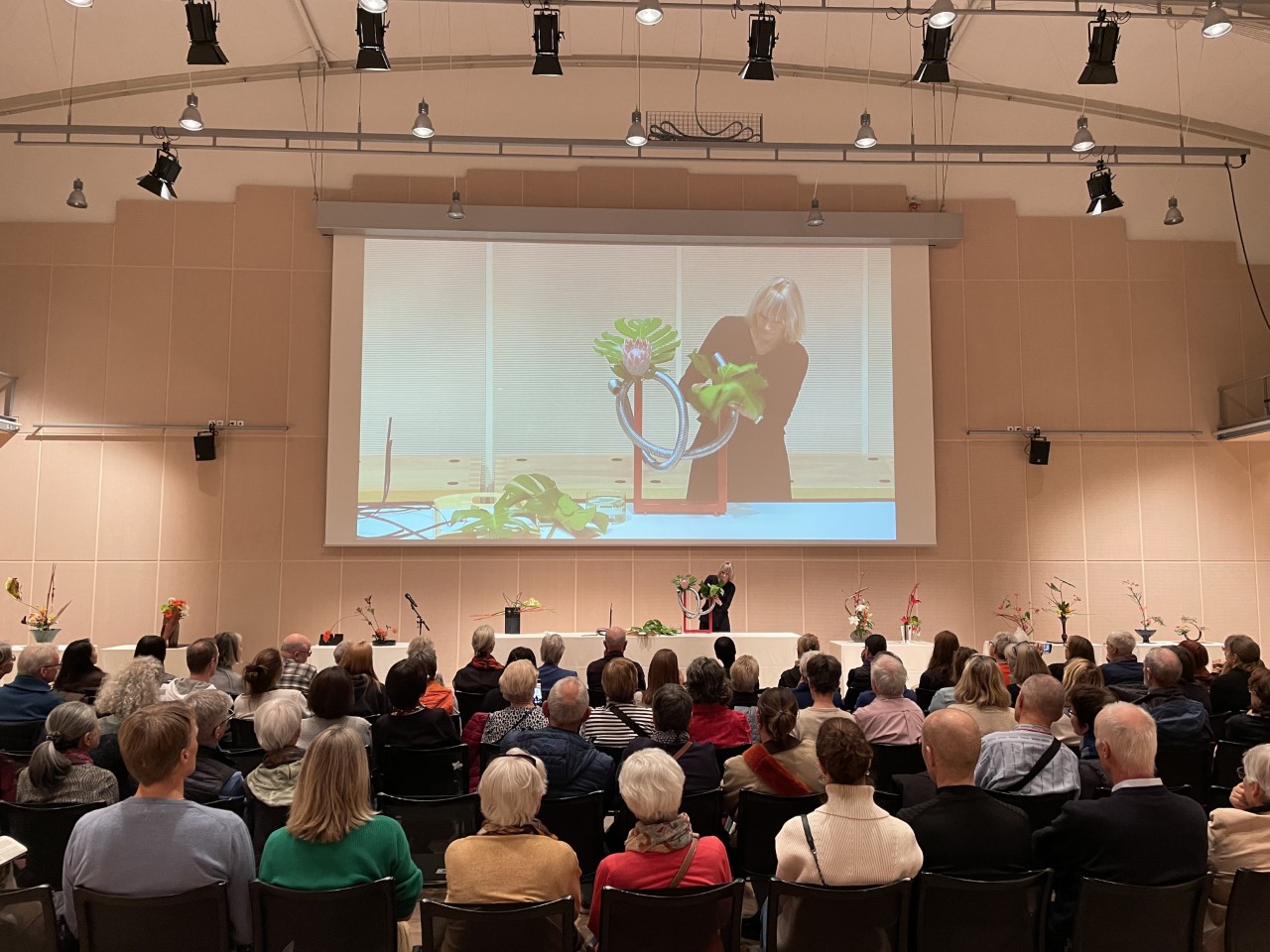 Ursula Altenbach demonstrating at the Isamu Noguchi exhibition in the Zentrum Paul Klee, Bern November 2022