Ikebana International Basel Chapter 227 is a non-profit, chartered chapter (regional group) of Ikebana International based in Tokyo, Japan.
The aim and purpose of this association is to promote understanding and friendship between Japan and other countries through Ikebana; to promote the Japanese art of flower arranging and to foster other related Japanese arts.
Until April 1986, Ikebana enthusiasts from Basel and the surrounding area were affiliated with the Zurich Chapter or Geneva Chapter. As in the meantime there were enough interested people also in this region, the financial foundation stone for a third Swiss Chapter was laid on the occasion of an Ikebana exhibition in the Hotel Europe in Basel.
On 21 January 1987, the founding meeting of the I.I. Basel Chapter took place in the Schützenhaus in Basel. On March 15, 1988, the foundation in Basel was officially recognised by the Head Office in Tokyo as the 227th Chapter of Ikebana International.
The main activities of the chapter are regular workshops and especially Ikebana exhibitions to promote, as the motto of Ikebana International says, "friendship through flowers".
Highlights in the more than 20 years of existence of the chapter were the three anniversaries, each with a large, impressive ikebana exhibition, and with demonstrations by famous ikebana masters from Japan and Europe.
The 6th European Regional Conference in 2004 was an important milestone in the history of the Basel Chapter. The regional groups of Berlin, Biberach, Zurich and Basel participated in the organisation. For more than 200 participants from all over the world, the conference in Basel was an absolutely unforgettable experience.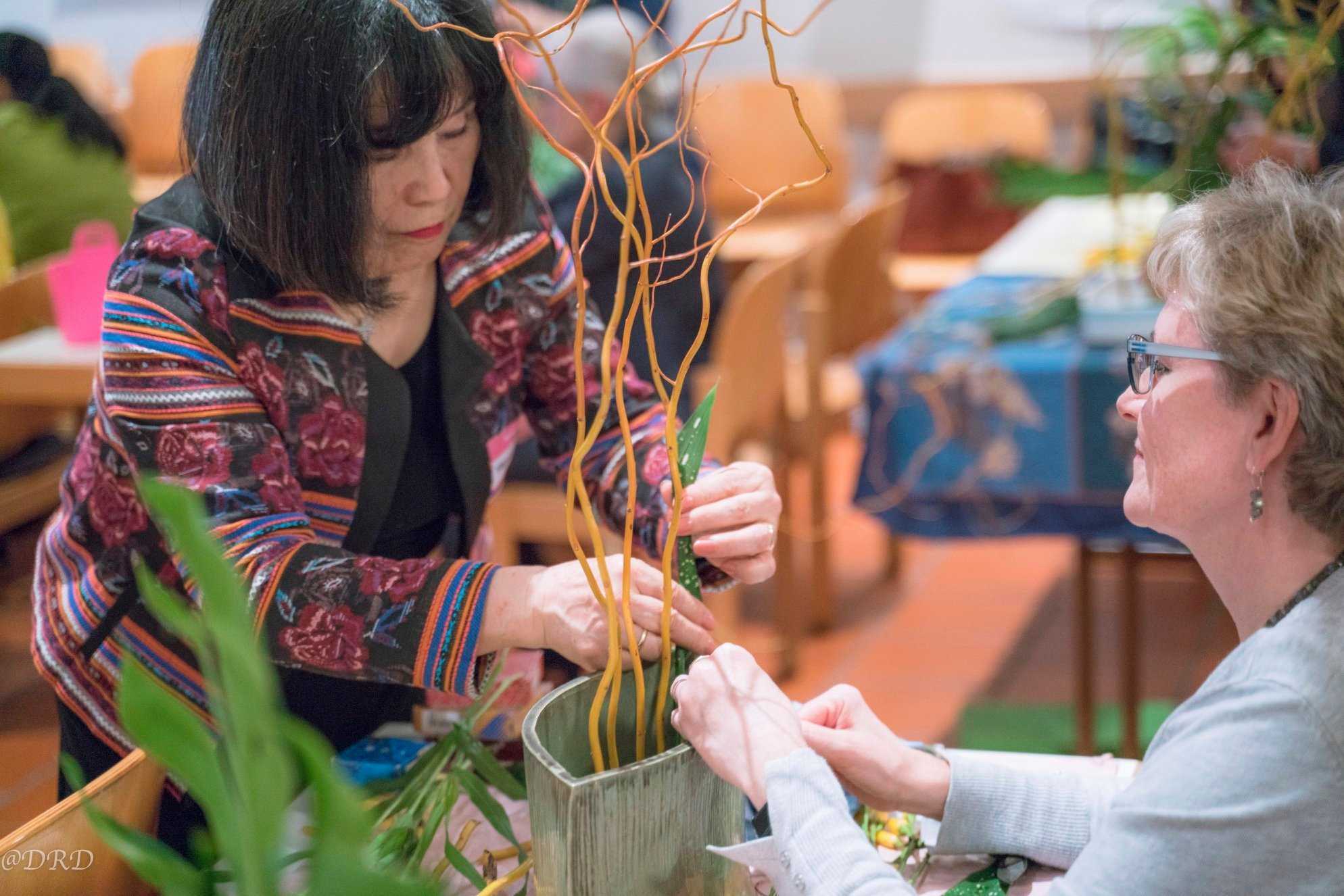 Noda-sensei at the I.I. workshop in October 2019 (© Diana Robles)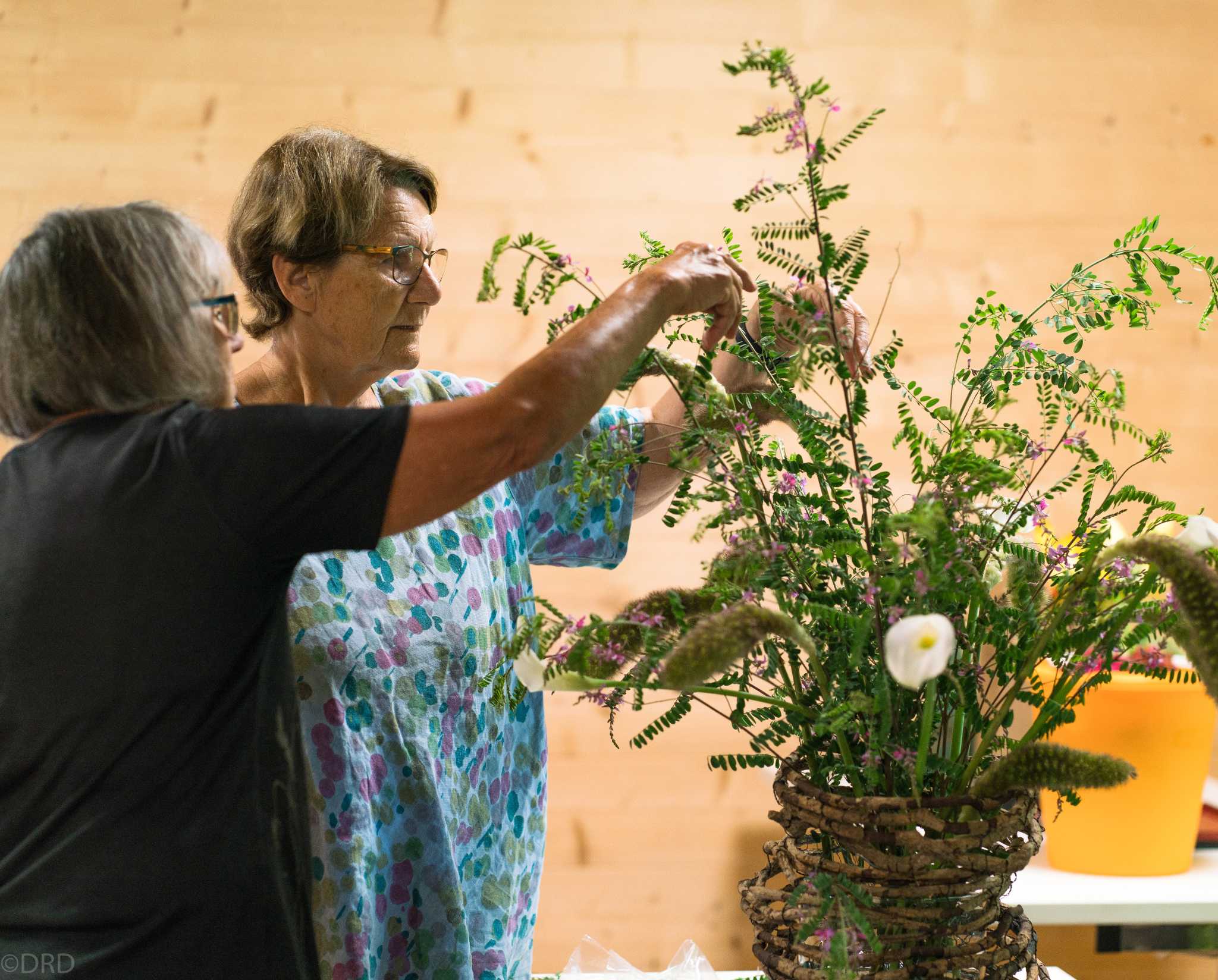 The outdoor workshop takes place every summer in August (© Diana Robles)
List of former presidents
Regula Maier (1988–1990)
Rosmarie Burgener (1990–1994)
Elsbeth Lesmann (1994–1996)
Ann Buch (1996–2000)
Eliane Gagneux (2000–2004)
Susy Isenring (2004–2010)
Ann Buch (2010–2012)
Regula Maier (2012–2016)
Ankica Rietschi (2016–2020)