Ohara Unshin (小原雲心 1861–1916) founded his own ikebana school in 1895 in an era when Japan was opening up to the West and beginning to import European flowers. For their use in ikebana, he created a new style in shallow bowls, the popular Moribana (盛花).
Ohara Houn (小原豊雲 1908–1995) was the third grand master to develop the landscapes typical of the Ohara school, as well as the Rimpa and Bunjin arrangements. He drew inspiration for a Rimpa from scroll paintings, screens or painted fans of the 17th century. Chinese art served him as a model for the Bunjin arrangements.
His son Ohara Natsuki (小原夏樹 1949–1992) was appointed his successor in 1975. In the same year, the now cherished "little Moribana" was created in a semicircular bowl. On the occasion of the 90th anniversary of the Ohara School, Ohara Natsuki created the new, modern style Hana-mai (dancing flowers) and later the Hana-isho forms. Unfortunately, he passed away at the age of only 42.
Since the death of Iemoto Ohara Houn in 1995, his daughter Wakako had taken over the role of acting grandmaster until her nephew Ohara Hiroki (小原宏貴 born 1988), the designated fifth headmaster, came of age.
In April 2010, Ohara Hiroki (小原宏貴) officially assumed his role of fifth grandmaster.
The school's headquarters are located in Kobe.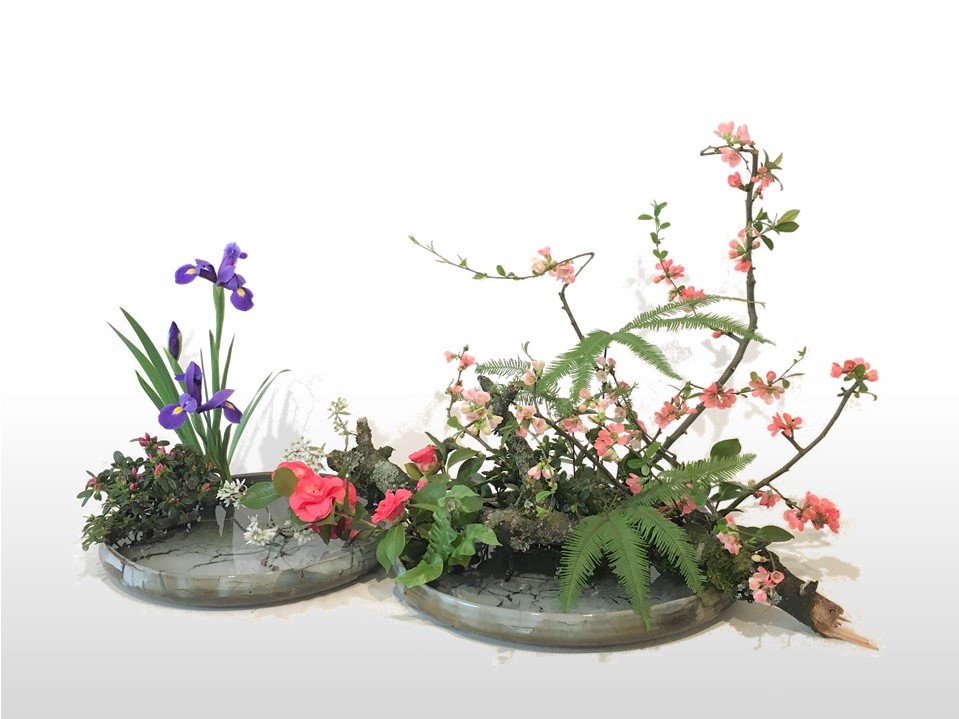 Landscape style moribana with two flat ceramic bowls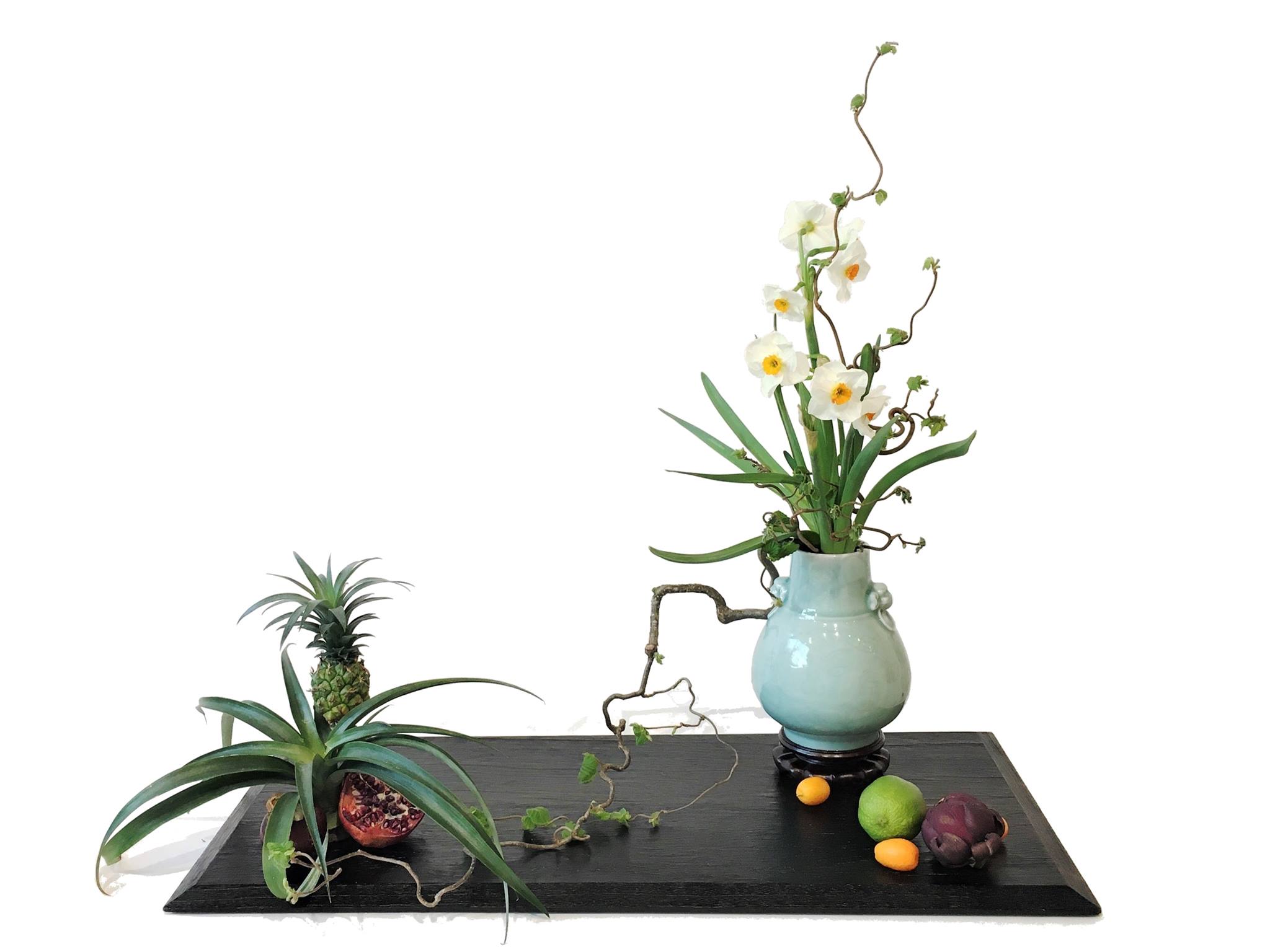 Morimono with fruit on board and daffodil in vase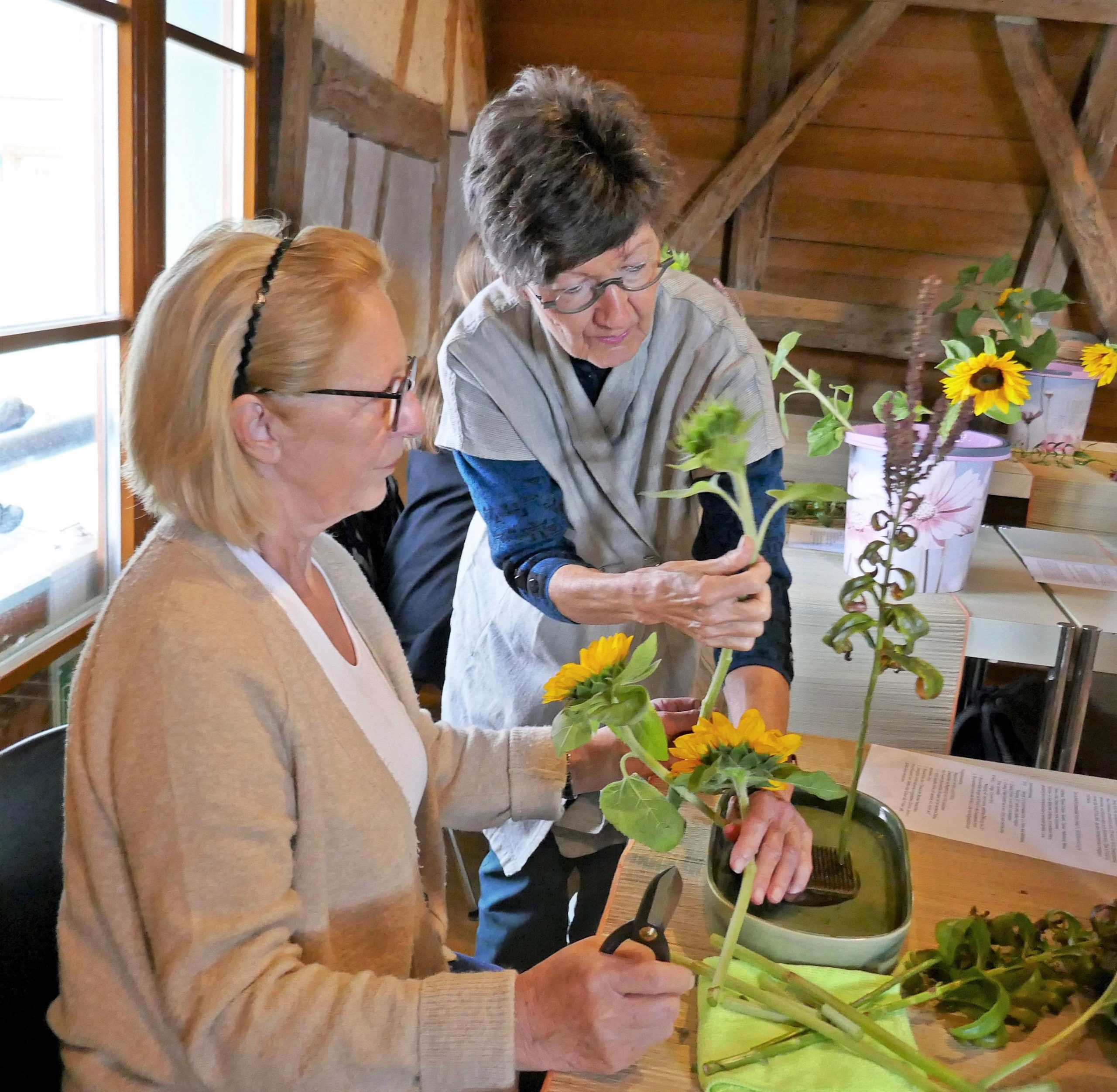 Wally Gschwind instructing