Shin Eigetsu Shōfū-ryū (新映月松風流) has broken away from strict traditions. With few basic forms and rules, great emphasis is given to creativity. The occupation with plants and nature promotes creative imagination and creative freedom. It can lead to inner peace, relaxation and reflection on the essential.
The school was founded in Japan in 1937 by Ishino (Shikoen Shuha) under the name Eigetsu Shōfū-ryū (映月松風流). The aim of the foundation was to introduce modern elements into the art of ikebana. In 1970, Nao Müller-Nishio (Nikkoen Shu Sho) took over the management of the new ("Shin") school in Germany, which she then handed over to Gisela Jansen (Nikkoen Shu Gen) in 1988.
The school has its headquarters in Stuttgart and is therefore also known as the Stuttgart Ikebana School.
The name consists of the following kanji characters:
新 shin = new
映 ei = mirroring
月 getsu = moon
松 shō = (and) pine tree
風 fū = (in) the wind
流 ryū = school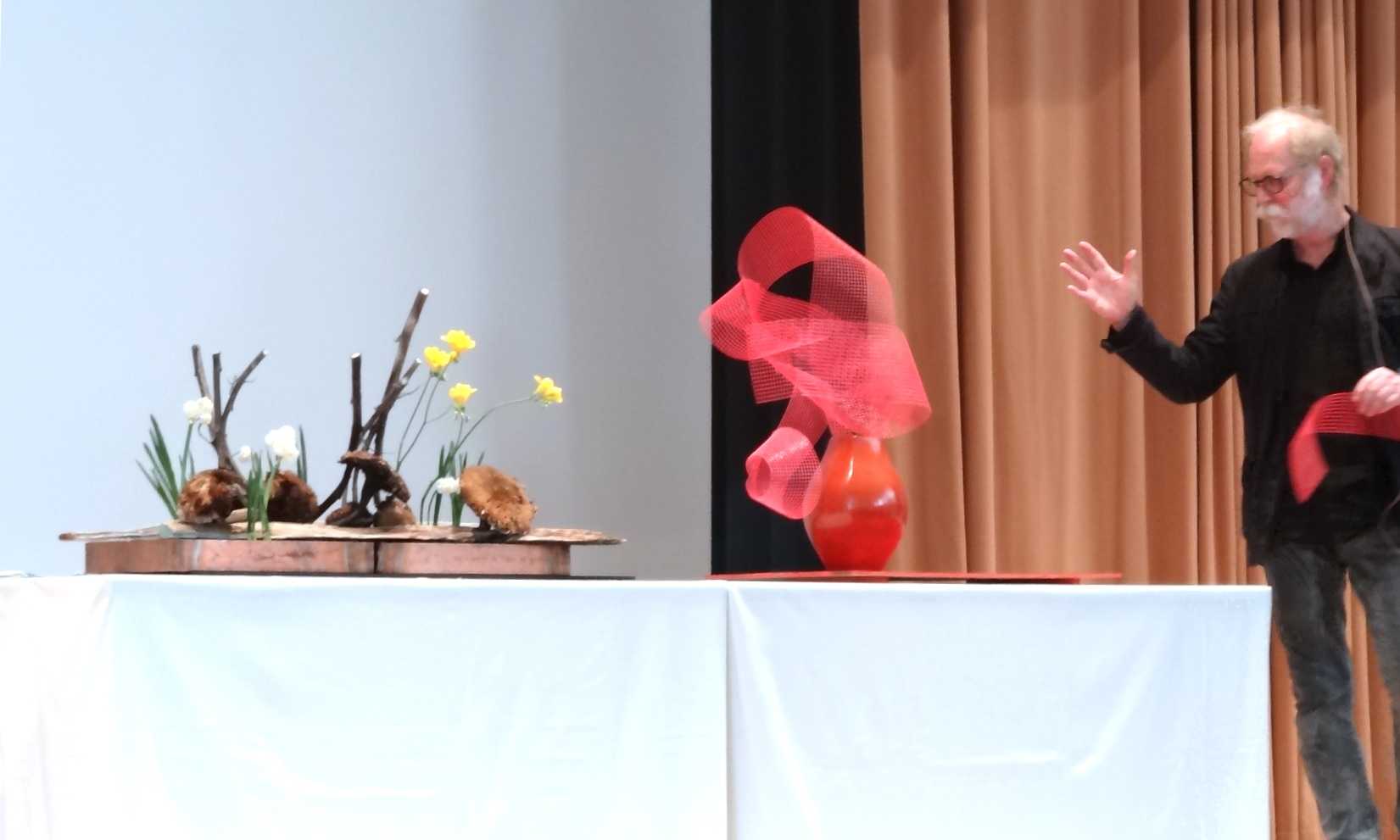 Bodo Ley demonstrating at the I.I. Basel Chapter anniversary exhibition in the Kronenmattsaal, Binningen April 2018