Mishō-ryū (未生流) was founded in Osaka in the early 19th century by Mishōsai Ippo (1761–1824).
He created the traditional Kakubana (格花), a form in the classical triangular style, which is still practiced today in the spirit of the founder.
Since 1925, Shinka (新花), a new style that seeks to create floral arrangements that suit both everyday and special spaces, has evolved.
The life of flowers is always short. In order to express this life, it is important to practice the doctrine of forms often and to treat the vessel as well as the flowers, branches and leaves with a new feeling each time.
The school is headed by the 10th Iemoto Mishōsai Hihara Keiho (十世未生斎肥原慶甫).
The Mishō School teaches different styles:
• Kakubana (格花) the classical Ikebana
• Moribana (盛り花) plants arranged in the shallow bowl
• Heïka (瓶花) plants "thrown" into the tall vase
• Jiyūbana (自由花) The modern Ikebana with free forms uses plants as line, dot or colour elements in many different vessels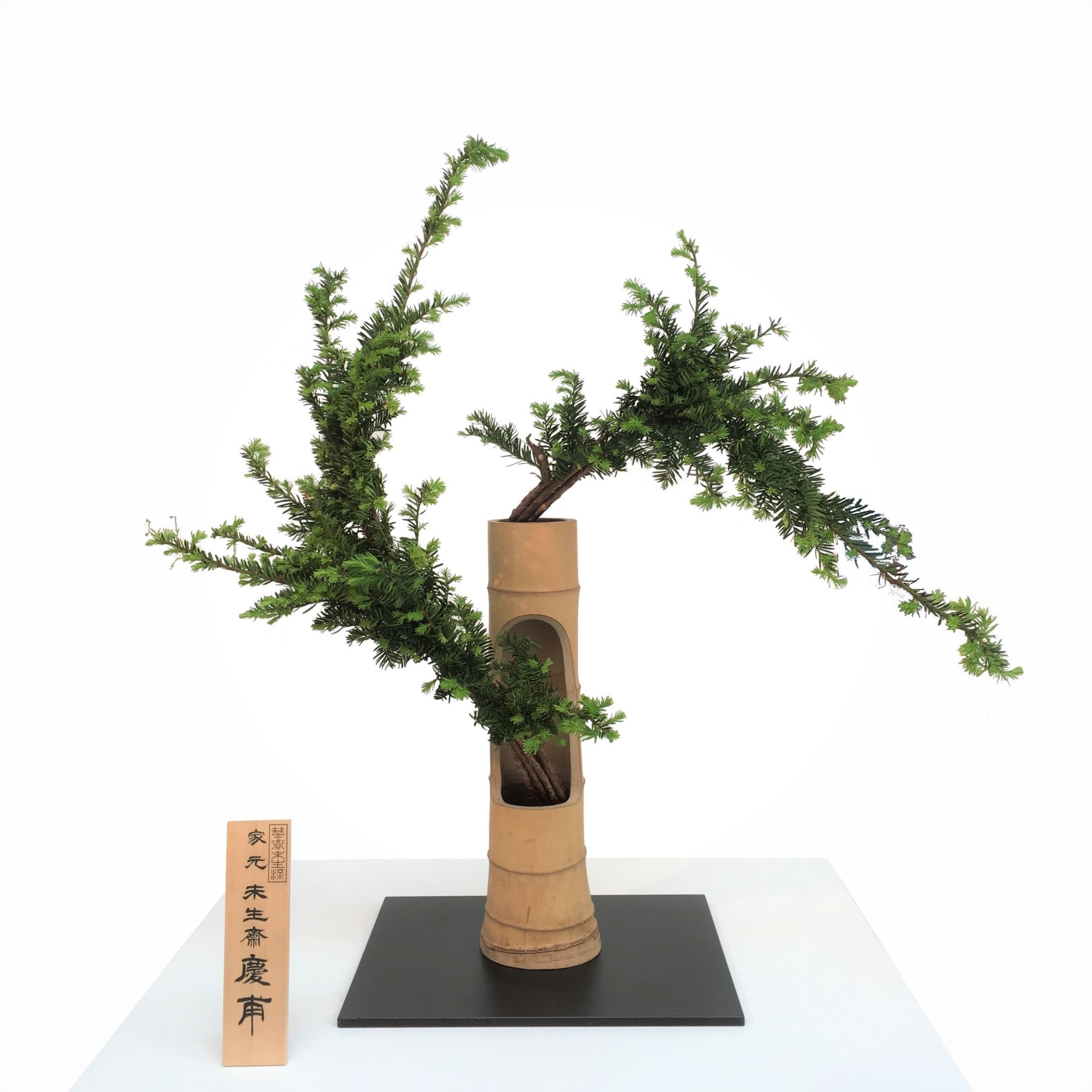 Kakubana in a bamboo vase by Iemoto Hihara Keiho for the anniversary exhibition in the Kronenmattsaal April 2018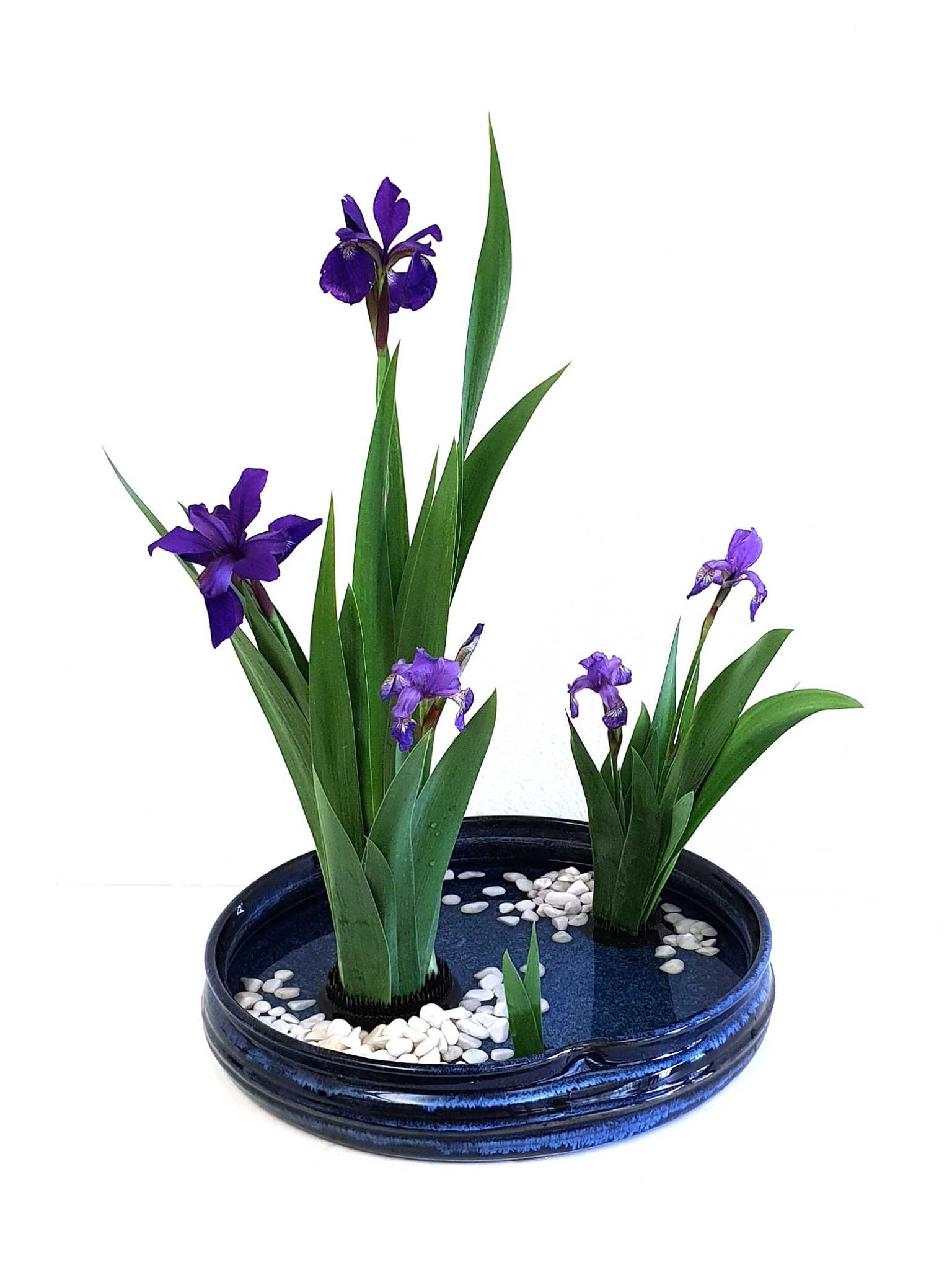 Kakubana landscape of irises with two parts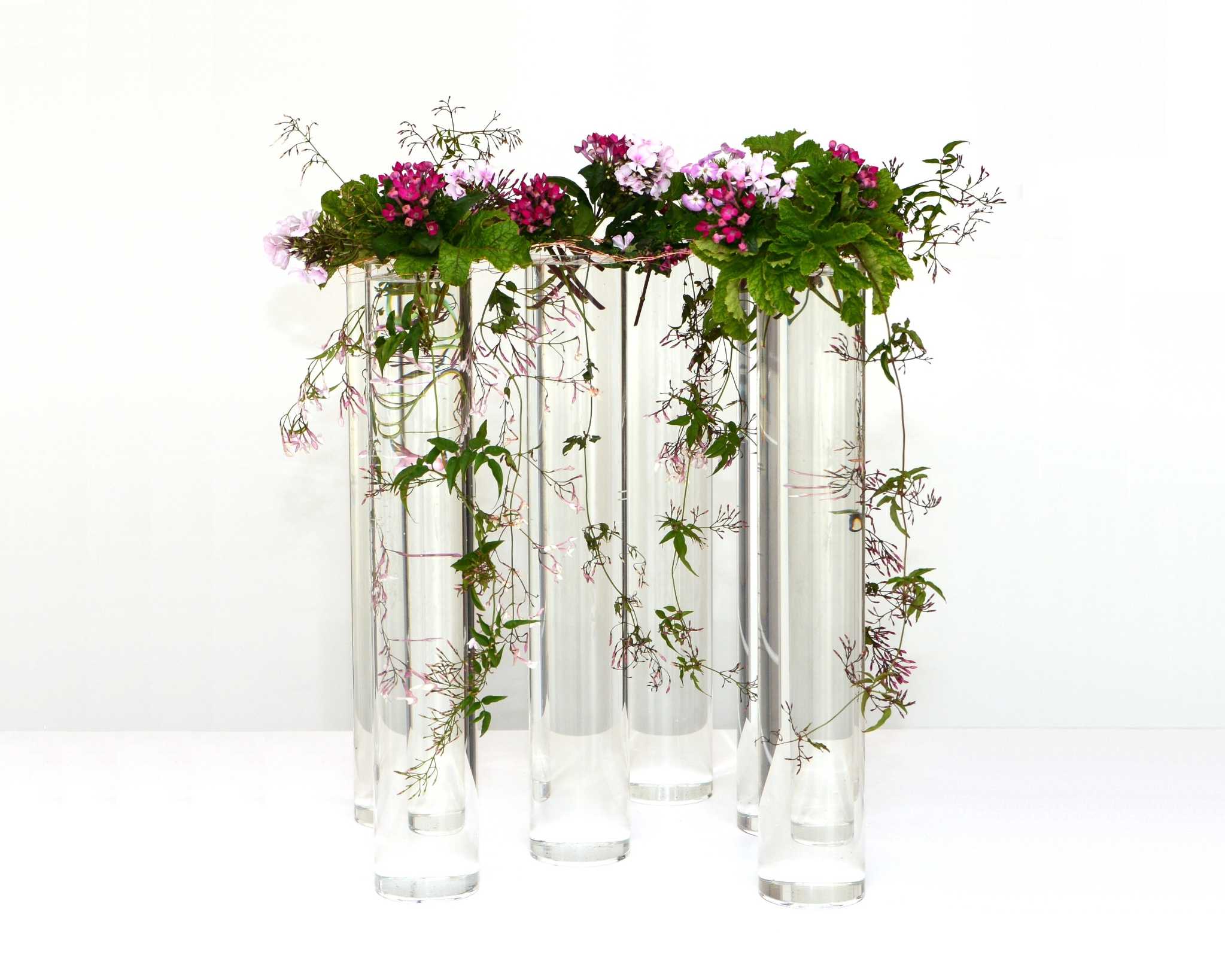 Free style with glass tubes filled with water and flowers